5 Heart Friendly Foods You Must Include in Your Diet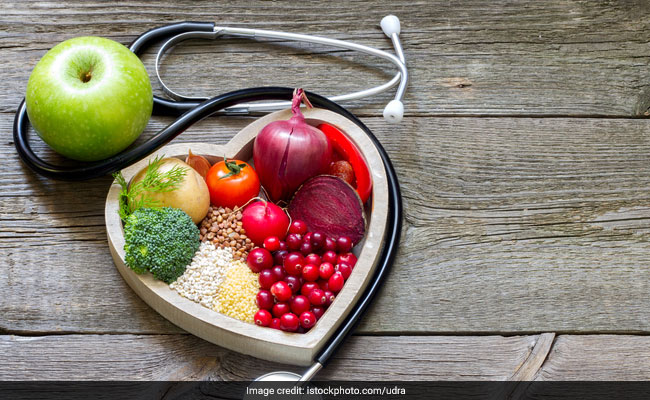 Experts claim that air pollution may damage inner linings of veins and arteries thereby increasing the chances to encounter a stroke or an attack.
Another reason to take the soaring levels of pollution in the capital seriously. Health experts around the world have time and again warned about continuous exposure to polluted air and its ramifications of heart health. Experts are now claiming that it may also hold the capability to damage inner linings of veins and arteries thereby increasing the chances to encounter a stroke or an attack.
On an average, the internal air pollution in Indian rural homes exceeds the World Health Organisation (WHO) norms by 20 times
"In the current scenario, the situation is getting worse. Many young patients in the 30-40 age group suffer from stroke. We get around 2-3 patients almost every month. The number of young stroke patients has almost doubled as compared to last few years. Studies suggest major risk factors include soaring air pollution," said Praveen Gupta, Director Neurology, Fortis Memorial Research Institute, Gurugram.
Previous research have claimed that the number of fragments of dead cells in the bloodstream increase as the levels of pollution increase. A polluted environment promotes stroke incidences more pervasively and at an earlier stage than previously thought. The latest study have also claimed that the most number of deaths registered in the past year have been due to strokes. Nearly 15 million people annually suffer a stroke worldwide, of which around six million die and five million are left with permanent disabilities such as loss of sight and speech, paralysis and confusion.
"Women inhaling the household fumes are at a 40 per cent higher risk of getting a stroke. The reason being the carbon monoxide and particulate matter from burning solid fuels tend to reduce the levels of HDL (high density lipoprotein). This in turn prevents the removal of LDL (low density lipoprotein) from the body leading to hardening of the arteries," said Jaideep Bansal, head neurologist at Saroj Super Speciality Hospital.
Surprisingly about 90 per cent of the global stroke burden is linked to modifiable risk factors, of which internal air pollution tops the list. Other factors include hypertension, a diet low in fresh fruits and whole grain, outdoor air pollution, high BMI and smoking. All of which could be controlled and modified. The WHO states that 4.3 million people a year in India die from the exposure to household air pollution, which also happens to be one of the highest among the world.
Here are some Heart Friendly Foods you must include in your diet for a healthy heart.
1. Oats: Oats are known to contain a type of fiber that helps bind bile acids and expel them from the body. These bile acids are made from cholesterol. A diet that includes oats is effective in lowering the cholesterol levels in our body.
2. Nuts: Munching on a handful of nuts can do wonders for your heart. These nuts have high amounts of unsaturated fats that are good for your heart as they help in reducing the inflammation of the arteries.
3. Legumes: Legumes are great for the heart and have antioxidants, proteins and fiber. They are also a great source to get your folate requirement from and also help in increasing the platelet activity.
4. Berries: Berries are full of heart-healthy phytonutrients and lots of soluble fiber. Make a quick smoothie or sprinkle them over your breakfast cereal.
5. Flaxseeds: Flaxseeds are rich in omega-3 fatty acids, fiber and phytoestogens and all of these help in boosting heart health. It is best to soak or grind flaxseeds before consuming them to derive maximum health benefits.
Source by:-ndtv
Share: